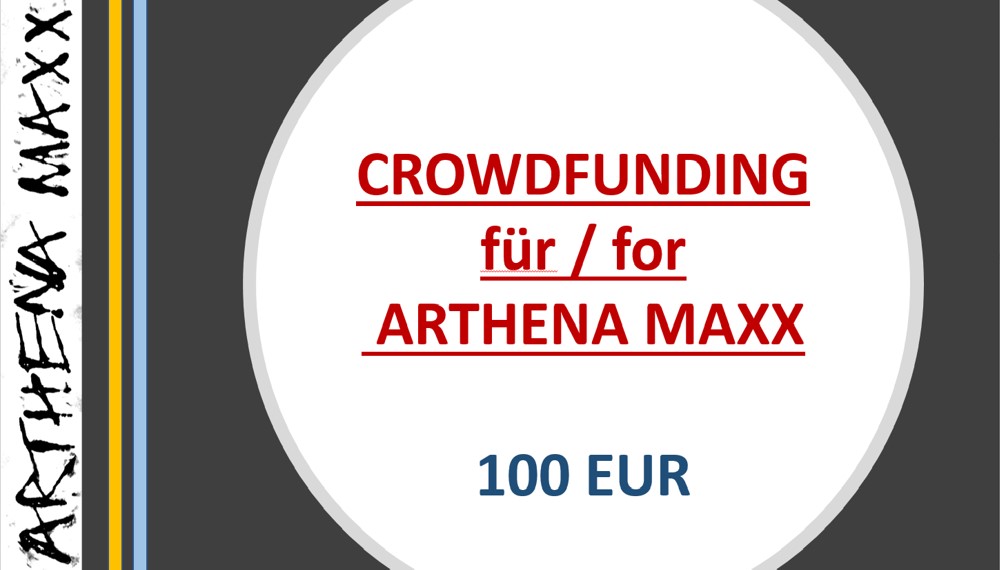 Gegenleistung ARTHENA MAXX für Crowdfunding:
1 handsignierter Printdruck (limitierte FINEART)
Größe Minimum A5 von Arthena Maxx
Wertsteigerung des Kunststück prognostiziert ca .10% p.a.
Name: Ing. Michaela Lukmann
Bank: Raiffeisenbank Bärnbach
Betrag: 100,00€
Verwendungszweck: Bausteinaktion ARTHENA MAXX
IBAN : AT 45 3848 7000 0108 8061
BIC: RZSTAT2G487
Compensation ARTHENA MAXX for Crowdfunding:
1 autographed print (limited FINEART)
Size Minimum A5 from Arthena Maxx
Value increase of the feat predicts approx. 10% p.a.
Name: Ing. Michaela Lukmann
Bank: Raiffeisenbank Bärnbach
Betrag: 100,00€
Verwendungszweck: Bausteinaktion ARTHENA MAXX
IBAN : AT 45 3848 7000 0108 8061
BIC: RZSTAT2G487